Regular price
Sale price
Rs. 480.00
Unit price
per
Limited Period Offer
Sold out
A comprehensive guide to starting up and raising funds in India.
Starting up is never easy, and the lack of awareness of what's needed to start up right makes the process even harder.

Sarthak Ahuja operates from the unique vantage point of an Investment Banker helping startups raise capital, a Chartered Accountant helping them get their finances and compliances in order, and as a business advisor helping them kick off right. Working in proximity to both founders and investors, he understands intimately where founders struggle and how investors perceive new businesses. He brings both these perspectives masterfully in this book.
Daily Coffee & Startup Fundraising identifies the hurdles Indian startups encounter early in their journeys, and offers solutions that would help them not only become attractive investment options but also lay the foundation for long-term success.
Bonus: The book includes:

Curated list of 193 investors - venture capital funds, accelerators, incubators, and angel syndicates of India

Pitch deck format and detailed guide to building one

Detailed guide to building a financial model

Complete term sheet broken down with suggestions
Details:
Release date: 

12th October 2022

Pages: 332
ISBN 

978-81-958168-0-4
Share
View full details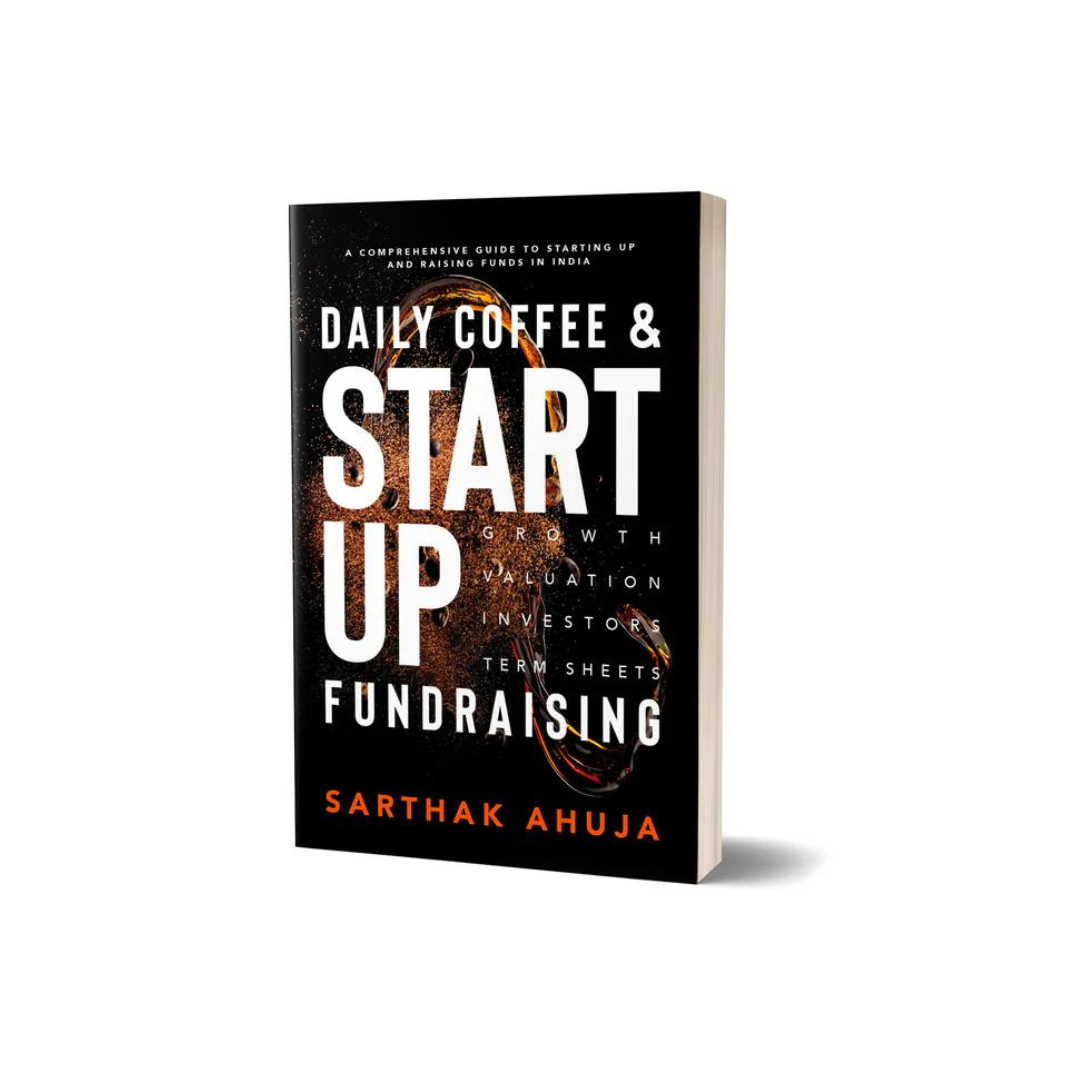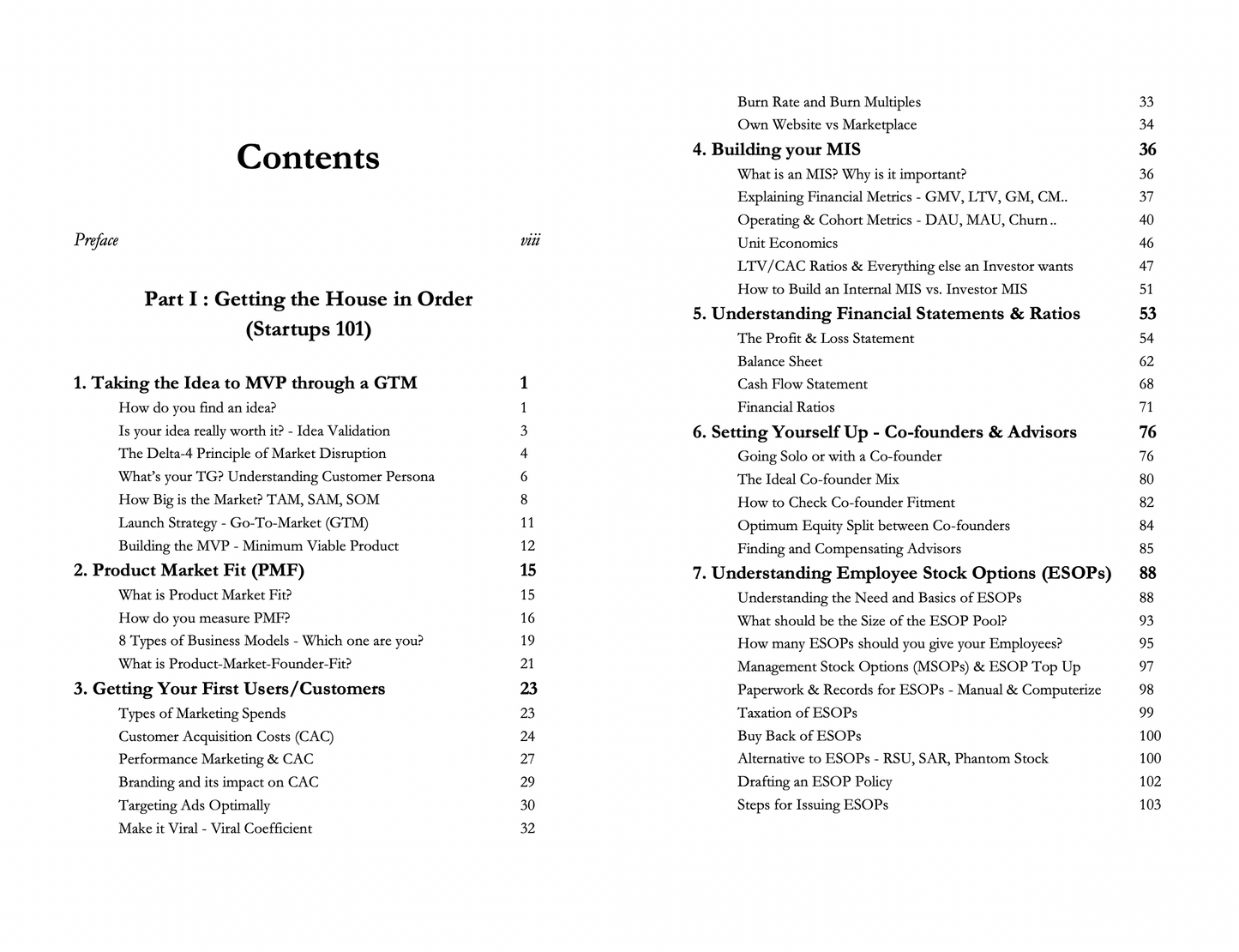 Daily Coffee & Startup Fundraising (Paperback)
Must have for New Age practising CA's
Nicely compiled book. you may not find many new insights since so much content is already floating on youtube, newspapers, magazines but everything here has been put forth in an organised manner for your easy understanding.
The title goes very well with sipping coffee and getting knowledge of startup world
Its amazing book and being written by Indian author becomes cherry on cake as he understand the Indian consumer well so written in way that anyone can understand.
Thank you for the Boom
Daily Coffee & Startup Fundraising (Paperback)
Daily Coffee & Startup Fundraising
I am an author (" Internet Commerce, Metrics and Models in the New Era of Accountability", Prentice Hall (US) · Jul 23, 2001) and understand acutely how difficult it is to write, edit, engage with editors, and have the book published. It is enormously time consuming and takes a toll.
The book "Daily Coffee & Startup Fundraising" by Sarthak Ahuja is one great production. I am too early in my reading to comment on the whole book, but if the author's writing so far and the several short posts he makes on LinkedIn that I read is any indication, this would be a great addition to my library.
The publisher, Wyzr, has done a fantastic job and the quality of the print, editing (I've found only one mistake so far), typeset, font type, ease of reading in its simple design, and package is of top order - in fact, much better than my book above published by Prentice Hall in the United States. Worthy of my interest if I ever get around to writing another book.